Why VGI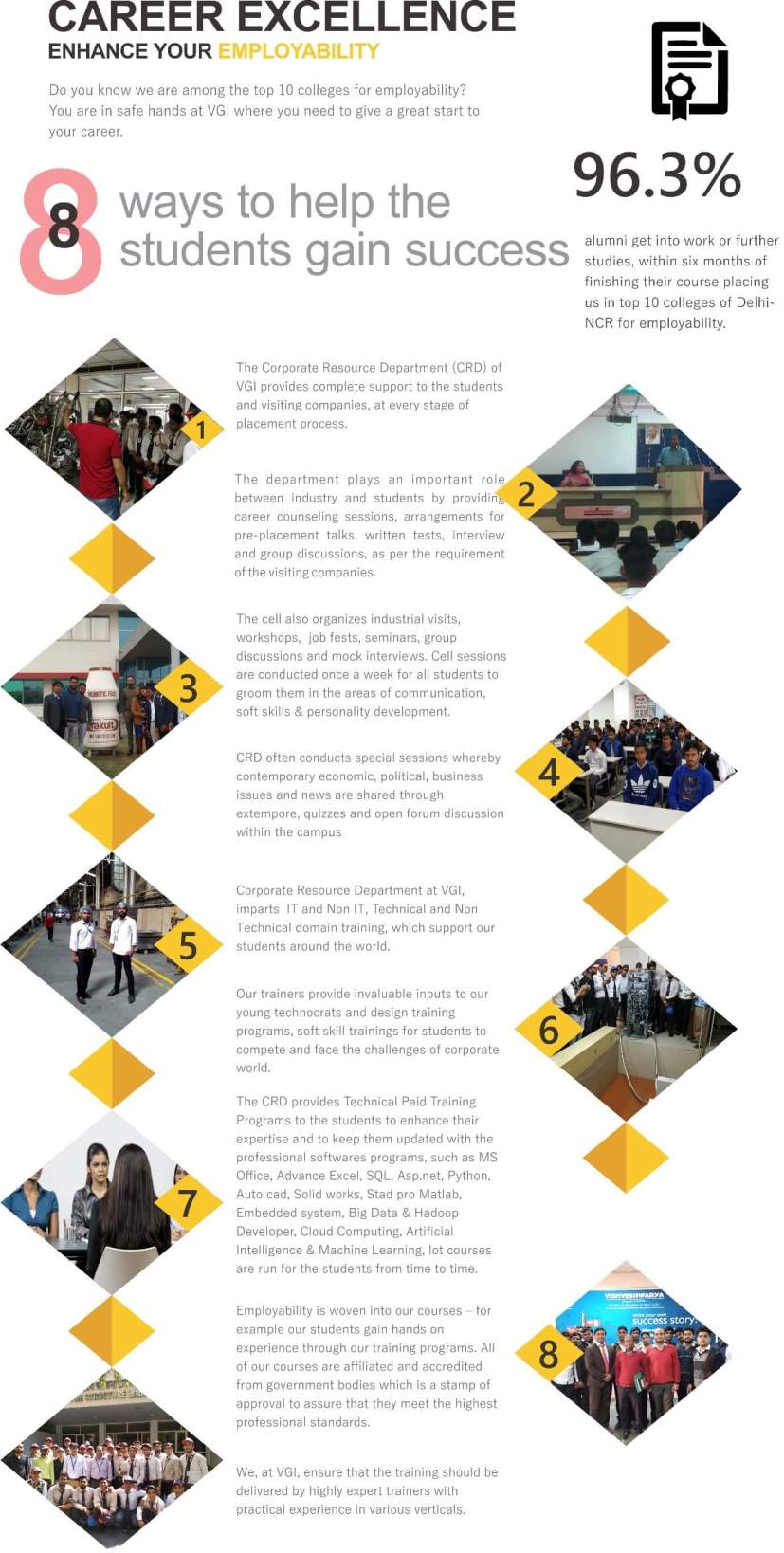 What makes VGI so special?
We are unique in the fact that all our permanent teaching staff possesses a doctorate degree or they are pursuing it. This expertise, together with our teaching credentials, mean that here, the students learn from knowledgeable and well-qualified teachers & academicians.
Inception Since 2000
Since 2000, we have been among one of the leading colleges for the best lectures and teaching methods. It is all a part of our ongoing drive for teaching excellence, which helps our students to achieve success in life.
Vishveshwarya Group of Institutions has received BMW's proprietary TwinPower Turbo In-Line 4-Cylinder Diesel Engine and Eight-Speed Steptronic Automatic Transmission for demonstration / practice / learning for Engineering students under the scheme SKILLNEXT (technical skilling initiative) In BMW research lab students learn and explore their knowledge in the field of automatic engines.
Virtual Lab Nodal Center
Vishveshwarya Group of Institutions has now become an official Nodal Center of Virtual Lab" in affiliation with IIT Kanpur. To improve education and learning of our students further, the institute has established the unique program to provide opportunity to students to boost up the quality of engineering education and provide the necessary practical exposure.
Teaching Excellence
VGI is known and respected for the excellence in teaching and research field & also for the standard of its students. the qualified faculty members emphasize not only to impart quality education to the students but also to pay individual attention to each student based on their interest and attitude.